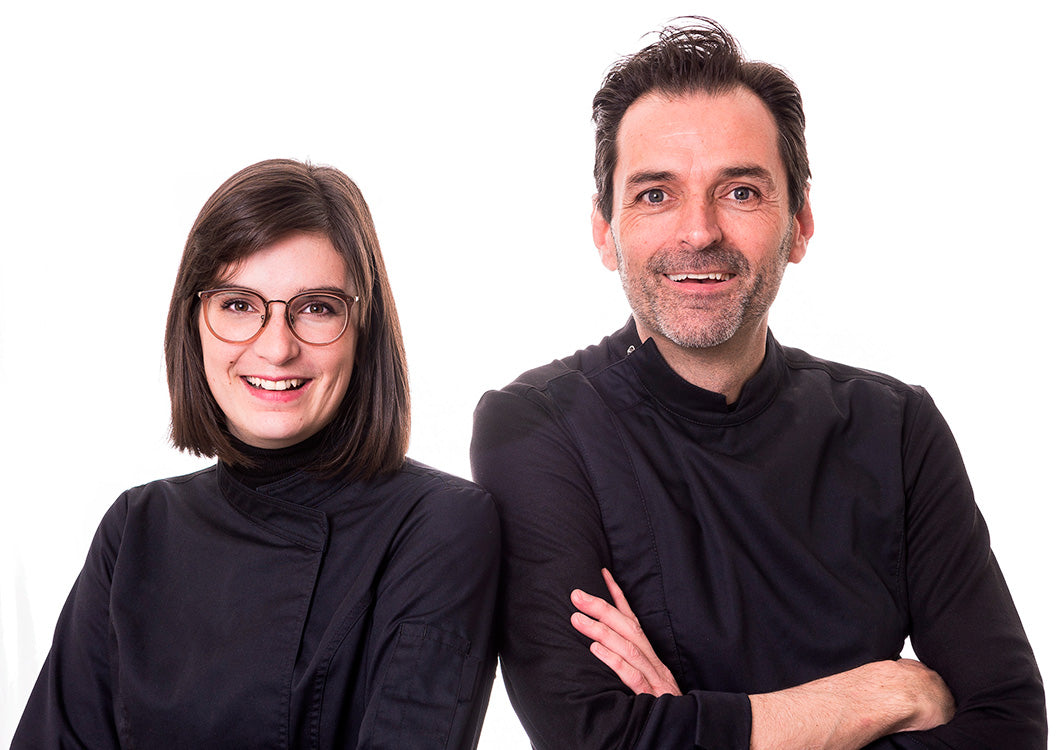 About us
Carl Pelletier has been a chocolate maker artisan for 25 years. In 2008, he moved back to Sainte-Anne-des-Monts, in his native Gaspésie, to start the Couleur Chocolat business. The chocolatier is supported by a solid multi-generational team to create his chocolate morsels. His teammates are Pierre-Luc Pelletier, chocolatier, Colette Thibault and Marie Talbot, packaging and customer service, and Paule M-Pelletier, Carl's daughter. She highlights her father's work through sales and market development.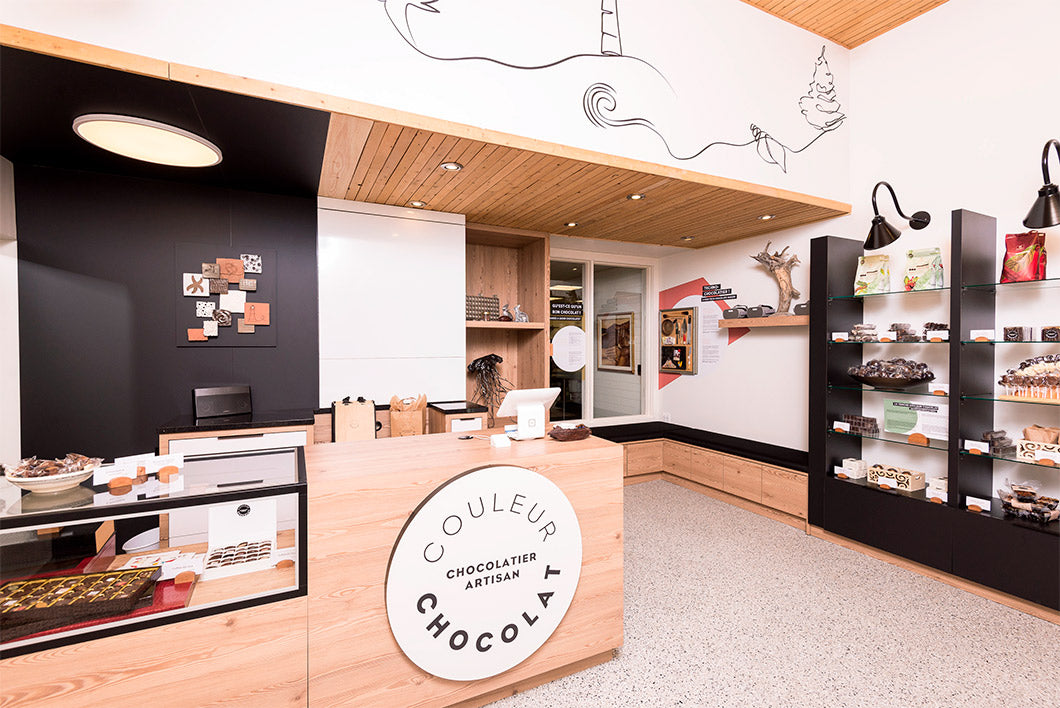 Couleur Chocolat, located in the heart of a residential neighbourhood in Sainte-Anne-des-Monts, is open year-round. Since becoming the Chocolate Maker's ÉCONOMUSÉE® in 2019, the Couleur Chocolat has joined associations such as Gaspésie Gourmande, Fourchette bleue and Tourisme Gaspésie. The company offers chocolatey sweets handcrafted with quality ingredients that are as beautiful as they are delicious. Couleur Chocolat also has an online shop.
MISSION, VISION AND VALUES
Our team is one big family. Respect, fairness and good fun make every day at the chocolate factory enjoyable and provide a good atmosphere for our employees and customers. Our philosophy is to give a great experience to gourmets and gourmands alike. We welcome our customers with a smile and love to create fine chocolate products with bold or classic flavours. Carl is happy to share his craft with the public and work with his daughter, knowing she will carry on his craft. Our artisan chocolate maker chooses quality raw materials and often collaborates with local producers to purchase herbs and spices. Gaspésie is Carl's muse. He loves to showcase his region and his business throughout Quebec.
COMPANY HISTORY
2008 Founding of Couleur Chocolat
2011 Winner of the Business of the Year Award at the Theodore de la Chambre de commerce de la Haute-Gaspésie Gala
2012 Making of the first box of Forestry chocolates
2013 Winner of the Business of the Year Award at the Theodore de la Chambre de commerce de la Haute-Gaspésie Gala
2014 Paule takes a break from university and returns to Sainte-Anne-des-Monts to recharge her batteries. She has since discovered her passion for entrepreneurship and is here to this day, following in her father's footsteps.
2017 Making of the Inspiration Gaspésie Chocolate Bars
2018 Carl debuts his products at the Fairmont Queen Elizabeth Hotel's Artisan's Market in Montréal.
2019 Inauguration of the Chocolate maker ÉCONOMUSÉE®
2019 Making of the second box of Forestry chocolates
2019 Appearance on L'épicerie, Ici Radio-Canada's major television food magazine
2020 Winner of ARTISAN À L'ŒUVRE—Touristic Innovation Award, for our Chocolate maker ÉCONOMUSÉE®