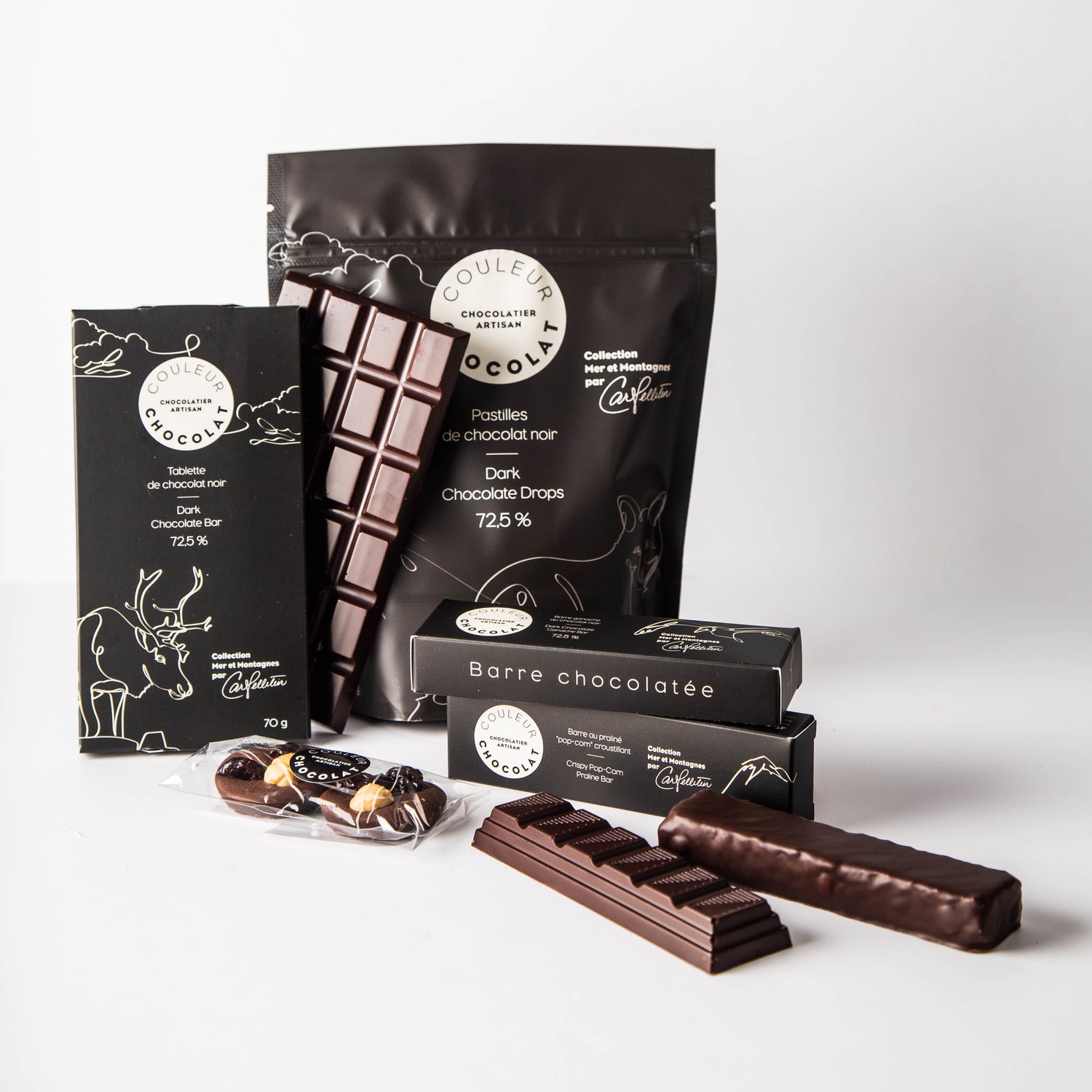 A unique chocolate in the world
To celebrate the 15th anniversary of Couleur Chocolat, Carl Pelletier and his team are launching the Mer et Montagnes collection: an exclusive chocolate recipe that embodies the signature of Couleur Chocolat. A 72.5% chocolate with a range of fruity tastes, with notes of red fruits and banana, with a silky texture and a nice length in the mouth. A universe to discover that will delight chocolate lovers.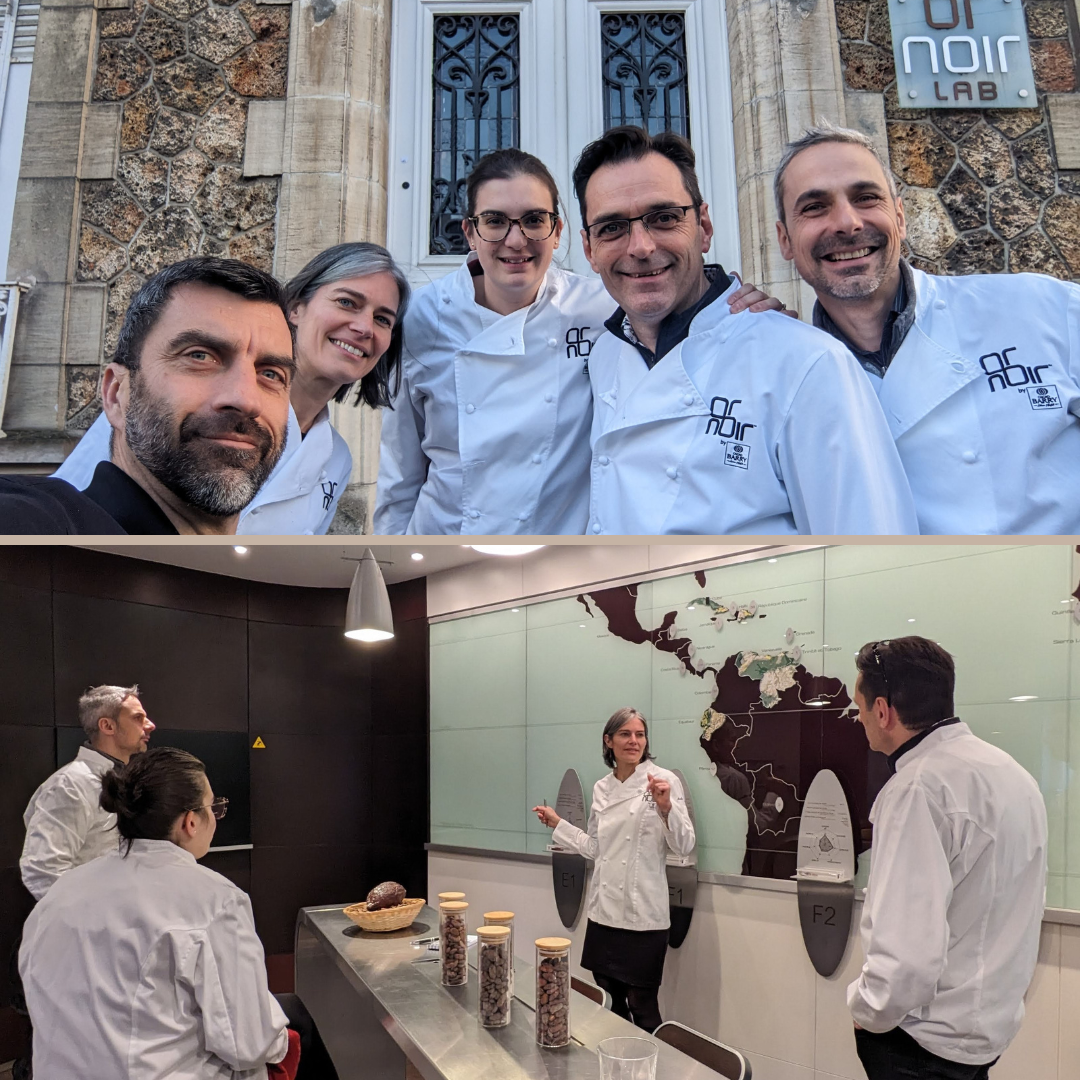 Created according to the rules of the art
The development of a signature chocolate recipe is the culmination of a story. For Carl Pelletier, it is an opportunity to have fun and, above all, to leave a real legacy to his successors. Developed in collaboration with Cacao Barry, Or Noir® Mer et Montagnes is the result of a process that spanned several months, including numerous tasting sessions – including several blind – and which led the team from Couleur Chocolat to Paris.
Le Mer et Montagnes reflects the company's fundamental values: a unique and high-quality product, remaining accessible for the enjoyment of all.